shop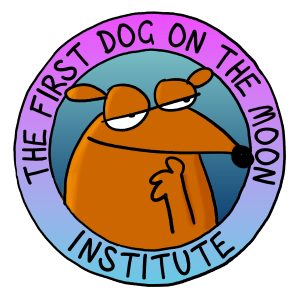 This is our lovely shop. Most of the things you see on this page are sold on this site, except if you look down at the bottom. If you want t-shirts, mugs, stickers or even throw cushions click here to be taken to our Redbubble First Dog shop. It can be a bit confusing but you will be ok. Meanwhile if you're looking for that special something for the discerning marsupial who has everything – why not sign them up for a GIFT SUBSCRIPTION to the First Dog on the Moon Institute! It's helpful and fun!
Showing all 13 results
redbubble shop
Most First Dog merchandise is sold right here on the website you're on now, however a few items are sold through another website called Redbubble. We use Redbubble because we can have offer a bunch of print-on-demand products like shirts, hoodies and mugs. To purchase these products, you'll be taken to the Redbubble site to make your order - that order will be separate from any products you buy on our site.